Double Sheave Easy-Using Tandem Sheave Stringing Block
SHR-2.5 Tandem Sheave Stringing Block bundled conductor block, it is with the carts before and after, increase the contact area of the wire and wheel groove which can be through a variety of connectors.According to material of pulley, it can be divided into aluminum alloy wheel, nylon wheel.
Technical Parameters
Item number

Rated load (kN)

Breaking load (kN)

Application conductor

Weight (kg)

Remark

10211

25

50

ACSR300~500

9.8

Aluminum sheave

10212

25

50

8

Nylon sheave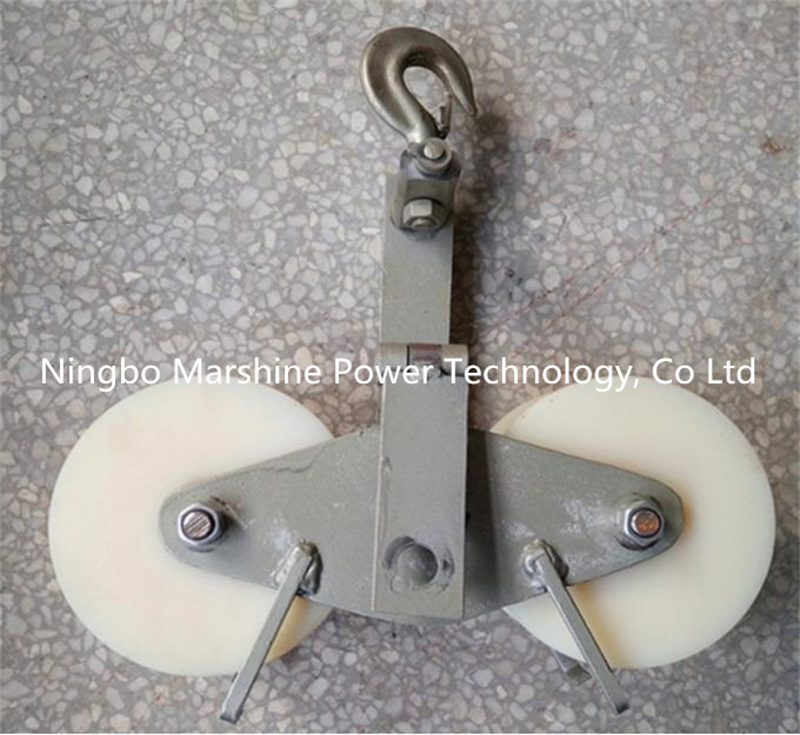 To support the Transmission work, Marshine Power has Tubular Gin Pole, Come Along clamp, wire rope pulley block, nylon sheave hoisting tackle, hydraulic cable puller and tensioner ,conductor installation devices all are OEM and professionally produced per ISO 9001:2008, which are being sold to over more than 50 countries in the world. Some items like emergency restoration tower and crossing structure, we can customized, and the safety tools and accessories, are not demanded the MOQ. You can freely help you out either Tech issue or Products requirements. Pls approach us. Thanks.